Subscribe to free Big Brother Alerts:
May 3, 2013
|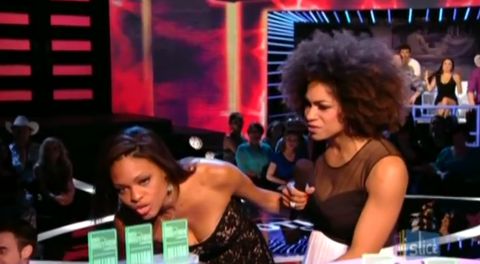 There was plenty of drama, planned and unplanned, last night on Big Brother Canada. The 2-hour season finale was filled with surprising competition results and the most shocking vote screw up I've ever seen.
The final three, Gary, Jillian, and Emmett faced off in a three-part Head of Household competition before evicting one last HG to join the jury. Watch it all play out plus see the return of every HG from Big Brother Canada season 1.
If you missed last night's season finale then you must watch it now. Read our detailed recap of what happened at each step and who won what competitions.
This is likely to go down as the biggest flub in Big Brother history.
Big Brother Canada Episode 29 Season Finale:
Well that was nuts! What do you make of all of that?
Subscribe to Big Brother Canada on Facebook, Twitter, Email, & RSS
Recent Posts on Big Brother Network:
Commenting Rules:
Keep the conversation civil and on topic. If your comment does not add to the conversation, it will be removed. Debate intelligently. Insulting the author, Big Brother Network, or other commentators will result in comment removal and possible ban. Any comments with links or flagged words will go into moderation before approval. Anything we deem as spam will not be approved. Comments left in ALL-CAPS will be deleted regardless of content.