Big Brother Canada State of the House: Big Brother Canada Spoilers

April 18, 2014
|
Big Brother Canada 2 isn't going to slowly wind down as many seasons of BBUS do as the numbers dwindle. Instead we're in for a wild ride that we're still learning about as we go.
The craziness kicked off last night after the live-not-live show ended and the Feeds returned to show Neda locked in the War Room reading her HoH letter and watching the HGs on the screens (video only, no audio). HGs were very worried about where she had gone after being called to the DR a long time ago.
It seemed like Neda might be in the room for a bit to generate drama, but she actually ended up spending the night in there. At one point HGs were pressed up against the wall listening for her after hearing noise coming from the secret room. Allison even snuck back later and tried to open the door using the same method as before, but no luck.
We'll keep watching to see when Neda escapes from her War Room prison.
Next up is going to be an Instant Eviction. The Big Brother Canada website's game section is citing an upcoming Double Eviction Week, but there's no Power of Veto listed for the first round.
What would happen in an Instant Eviction is the HoH's first round of nominations would become the final set and HGs would vote between those two options. Yikes.
Unfortunately this means the Feeds are going to be down for the weekend once all that starts happening so we don't see who is evicted before Sunday night's BBCAN show.
But wait, there's more. The next big event will be the return of Jillian and Emmett to the house for a strategy session with the winner of the next Power of Veto.
By the time we get to next Thursday's HoH competition we'll be down two more HGs and that much closer to the season finale. Buckle in, readers. Things are going to start moving fast!
11 Comments »
April 18, 2014
|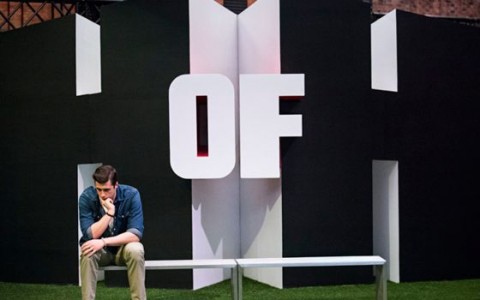 Big Brother Canada offered up a wild ride last night with the latest eviction and crowning of a new Head of Household. Thankfully they finished the stupid comp during the show this time around after week's of cliffhangers. But what happened next was a surprise.
When the Feeds returned we found the new HoH trapped in the Secret War Room watching the other HGs on the monitors. Something crazy is going on in there for sure as we prepare for an Instant Eviction week! Make sure you're caught up and ready for what happens next.
You can watch Big Brother Canada episode 20 right now on Slice.ca, but if you're outside Canada you'll first need to visit Hola.org using a Chrome or Firefox browser. Install the free add-on then go over to Slice.ca and let Hola unblock the site by picking the little Canadian flag.
Here's the direct link to watch BBCAN2 episode 20 online at Slice.
Add Your Comment »
April 17, 2014
|
Big Brother Canada is back with another eviction show tonight and hopefully we'll finally get a new Head of Household announced during the actual show after weeks of BBCAN2 leaving us hanging on that bit of information and sending us to the Live Feeds.
We'll be updating this post here with the live broadcast (the show isn't live) and the official results come in so stick with us tonight starting at 9PM ET.
Want to watch tonight's show along with us? Check out details on how to watch Big Brother Canada episodes online plus get free access to the free BBCAN Feeds!
Don't forget to join us on Facebook, Twitter, & by Email updates to get the latest Big Brother Canada results and spoilers all season long!
Who Was Voted Off Big Brother Canada Tonight:
Arisa reminds the HGs that tonight's evictee will be the first member of the Jury.
20 Comments »
April 17, 2014
|
It'll be hard to top last night's Big Brother Canada episode, but tonight the show is back with an eviction that we're ready to predict.
Just when we thought the house was ready to flip again the votes settled in a predictable manner for tonight's show, but we're still hours from the live-not-live eviction show so you never know.
The HGs are cranking up their paranoia and think there could be a wild eviction event ahead of them tonight with the possibility of an Instant Eviction. Jon is especially worried and called that event BS as he wants at least a chance to fight for his Big Brother life. He could definitely be in trouble if that pops up.
What do you think will happen on tonight's show? Will Arlie or Adel be the first to go to Jury this year?
See you back here tonight at 9PM ET for our live recap of the big show!
Join us on Facebook, Twitter, & by Email updates to get the latest Big Brother Canada results and spoilers all season long!
3 Comments »
April 17, 2014
|
It has been a wild Big Brother Canada week in that house and tonight it all comes to a point when five HGs go inside the Diary Room and cast their votes for the next eviction. Will Adel or Arlie become the first Jury member of the season?
After Monday's Veto meeting the stage seemed set for a very surprising turn of events that could shift the power in the house and pull the rug out from under Jon's feet. Both Arlie and Adel on the block with two solid votes on each side. The Gremlins (Sabrina & Rachelle) were aiming to keep Arlie while Sloppies wanted Adel to stay. That gave Allison the power to pick which side would win the week.
25 Comments »
Big Brother Spoilers, Updates, News Network:
Here are the latest articles from the Big Brother Network of sites: