Big Brother Canada State of the House: Big Brother Canada Spoilers

October 29, 2013
|
The Big Brother Canada sophmore season is ramping up now that casting is closed and when it premieres those lucky houseguests will be entering a brand new home.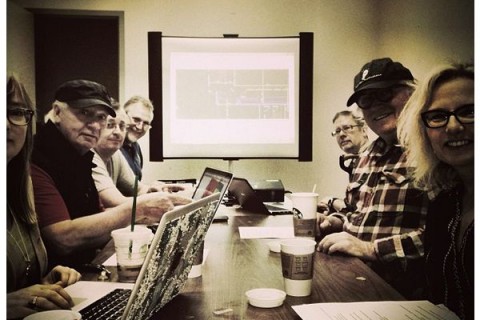 Earlier this month a member of the Big Brother Canada production team put out this picture from a meeting. The image was intended to highlight the the prep work for the new season, but there in the background is the design of a new Big Brother house.
Further investigative snooping on our part turned up a confirmation that yes, BBCAN would be moving to a new location for 2014. The change was not intended or planned, but rather the result of some unexpected events.
The original Big Brother Canada house was incredible and very impressive with its slick design and technological features like a lighting system in the "backyard" designed to mimic the sun's shift across the sky.
While we're disappointed to hear of their troubles we expect BBCAN to fully exploit the opportunity to create an even bigger and better home for the new batch of HGs.
If you were redesigning the BBCAN 2014 house, then what features would you change or retain from the original? I know I'd go for more than one large, open central bedroom. What about you? Share your thoughts below!
3 Comments »
October 28, 2013
|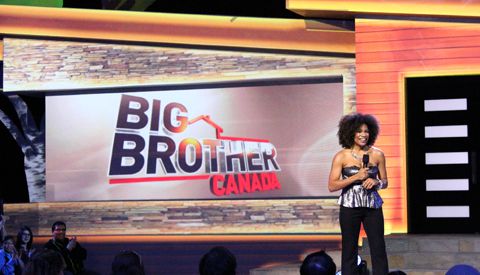 The casting for the Big Brother Canada 2 season is now complete! Casting director Robyn Kass (Kassting Inc.) made the announcement today on Twitter confirming that all submissions and open call events were now officially locked down.
Thanks Canada for all your fabulous submissions and standing in long lines! Now onto the waiting game. #BBCAN @BigBrotherCA #makingdecision

— Robyn Kass (@Kassting) October 28, 2013
No word yet on when final decisions will be made for the new Big Brother Canada 2014 cast, but with the sophomore season debut a few months away there's still plenty of time for Slice and all those involved to give careful consideration to the choices ahead.
After last season's fantastic cast of HGs the pressure is on to keep things running at a high level. We're sure production is working to keep the new season fresh and the new cast on their toes when they hit the Big Brother house this winter. Oh, and it won't be the same house either… more on that soon.
7 Comments »
August 12, 2013
|

Big Brother Canada 2 is now casting, according to Slice & Kassting Inc., so if you think you've got what it takes to walk away with the prize then apply now!
Slice notes that over 10,000 Canadians tried out for BBCAN last season so get ready for even more competition. The debut season's cast set the bar high so making it in to the new house will be no small feat, but you can't be a HG if you never try out!
There will be six open call casting events starting Sept. 8, 2013 through Oct. 19, 2013:
Vancouver, British Columbia – Sept. 8th – Metropolis at Metrotown
Edmonton, Alberta – Sept. 14th – West Edmonton Mall
Halifax, Nova Scotia – Sept. 20th – Halifax Shopping Centre
St. John's, Newfoundland – Sept. 21st – Sheraton Hotel Newfoundland
Montreal, Quebec – Sept. 27th – Le Centre Montreal Sheraton
Toronto, Ontario – Oct. 19th – John Bassett Theatre
If you can't make it to any of those audition events then don't worry. BBCAN will once again be accepting online video applications here. The deadline for applications is October 25, 2013. Callbacks will be held between September and December 2013.
You must be Canadian or a permanent resident and be at least 19 years old by February 1, 2014 to be eligible. For a full list of eligibility rules check here.
Big Brother Canada Season 2 Now Casting:
2 Comments »
June 26, 2013
|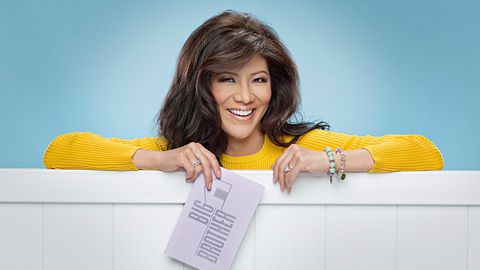 BBCAN might be over, but the fun doesn't have to stop there. Big Brother 15 starts on Wednesday, June 26, 2013 and we'll be covering every last minute on our main Big Brother Network site with all of our BBUS coverage.
The BB15 season offers up 16 all-new houseguests including one "familiar face" who fans may recognize, but only for the relationship, not as a repeating HG.
Along with this all-new cast CBS is offering up three big twists as part of its "No-Floater Summer" promising to challenge the players and keep them on their toes all summer.
Canadian viewers can once again watch episodes on GlobalTV along with "Big Brother After Dark" episodes airing on Slice. Unfortunately the Live Feeds will not be available outside of the US due to the same contractual obligations that prevent BBCAN Feeds from being accessible to non-Canadian viewers.
This is highly disappointing and understandably frustrating for many of you, but we promise to keep our daily Feed updates and highlights running all season to keep you posted on the lastest events inside the Big Brother 15 house.
Join us on Facebook, Twitter, and by Email to get the latest BB15 news all season!
1 Comment »
May 7, 2013
|

I wanted to thank all of you readers for an awesome debut season here on the site for Big Brother Canada. The whole thing was an experiment from top to bottom. We didn't know what to expect, or how we'd watch the show from down here, or if anyone would even show up on the site to discuss it with us. Everything turned out amazingly well and we are so grateful for your readership.
When you get used to a style and approach of Big Brother US after fourteen seasons it's hard to fully give in to something different, but wow were we pleasantly surprised. The cast was fantastic with all new faces (a great reason for CBS to do the same this year), the house was turned out great, and even host Arisa Cox grew on us by the end of the year. All in all, scandals included, it was a complete success in our book.
We hope you'll come back again next season of Big Brother Canada here at Big Brother Network. Be sure to join us on Facebook, Twitter, and by Email updates so we can share news in the off-season as Big Brother Canada 2014 approaches!
5 Comments »
Big Brother Spoilers, Updates, News Network:
Here are the latest articles from the Big Brother Network of sites: