Big Brother Canada State of the House: Big Brother Canada Spoilers

March 11, 2014
|
Ouch! Jon Pardy did not have a good afternoon in the Big Brother Canada house. Goofing around in the pool led to a serious trip to the doctor and a lot of freaked out girls in the house. Check out the pictures below!
While the BBCAN2 Houseguests were out back on lockdown Jon decided to jump in the pool and swim around to kill time. Shortly after 4PM BBT the girls surrounding the pool jumped up and started shouting. There was so much noise I couldn't tell if Jon was part of that yelling or not, but I sure would have been!
The cameras jump around as Jon gets out of the pool holding his arm which appears to have dislocated. Sabrina runs over to the metal garage door over the backdoors and starts banging and yelling for a doctor. Yeah, Sabrina, there are cameras and mics all over the place, they know.
The girls escort Jon as he places his hand up on the wall like he's going to reset it himself but they yell at him not to. The Feeds cut to "Hush Hush."
click images to see full-size
Later the cameras were back on in the house as HGs were worried, but confident that Jon will be okay. Jon is lucky he's got a few days to rest up before the next challenge, but don't be surprised if there's no heavy lifting involved this time!
Update: Kenny came back from the DR looking for Jon's belongings. HGs suspect he might be staying out overnight. Source: Twitter.
Update 2: Jon is back in the house, so no overnight stays for him.
Add Your Comment »
March 11, 2014
|
We're still two days away from the next eviction on Big Brother Canada 2, but let's not stop that from speculating on who is about to be voted out this week.
The final set of nominations for Week 2 of BBCAN were made official yesterday after the Veto Ceremony so now there's no turning back. Read on for the spoilers discussion or skip it and wait for Wednesday night's show to reveal the Veto results and final noms.
3 Comments »
March 10, 2014
|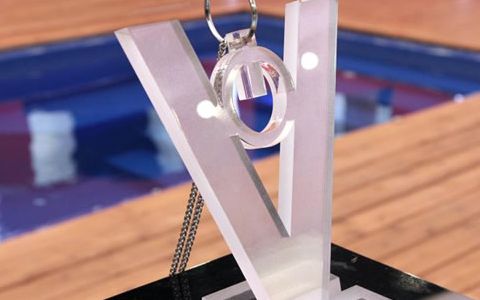 The Veto Ceremony is over for Week 2 on Big Brother Canada and we've got the spoiler results from the Live Feeds. Read on for confirmation of what went down and who is on the block for Thursday's eviction show.
5 Comments »
March 10, 2014
|
The Veto Ceremony is planned for today in the Big Brother Canada 2 house and we know just what is going to happen. Read on for the latest Big Brother spoilers along with details on who is calling the shots ahead of today's meeting.
2 Comments »
March 10, 2014
|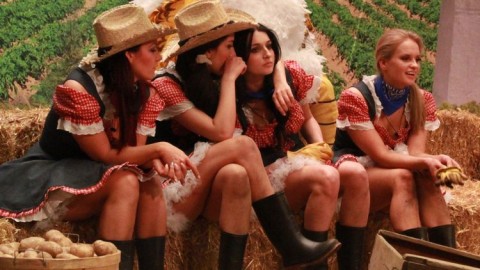 If you missed Sunday's show then catch up now and watch Big Brother Canada 2 episode 3 online!
This episode featured the reveal of the new Head of Household which didn't make it in to Thursday's eviction show, along with this week's first round of nominations. There was a lot of drama, of course, so you won't want to get behind on the series.
Here's how you can easily watch the latest Big Brother Canada shows. Last season we could easiliy find the shows on YouTube, which was great, but this year they keep getting pulled (rightfully so) so we need a new and better way to watch. We've got you covered.
Just like watching the Feeds, our recommendation is to download the free Hola add-on for Chrome, then navigate to Slice.ca, select Canada to be your country for viewing through the Hola add-on, and bam! you're watching full episodes of Big Brother Canada without any issues.
Once you've got Hola installed, then jump here to this link to watch BBCAN2′s episode 3. Voila! If you have any troubles let us know in the comments below.
Are you happy with how the HoH competition turned out and who was nominated for eviction? That comp seemed a little unfair to the ladies, right? Maybe next time they won't all bunch up by sex instead of balancing things out.
click images to see full-size view
Add Your Comment »
Big Brother Spoilers, Updates, News Network:
Here are the latest articles from the Big Brother Network of sites: