Big Brother Canada State of the House: Big Brother Canada Spoilers

May 7, 2013
|

I wanted to thank all of you readers for an awesome debut season here on the site for Big Brother Canada. The whole thing was an experiment from top to bottom. We didn't know what to expect, or how we'd watch the show from down here, or if anyone would even show up on the site to discuss it with us. Everything turned out amazingly well and we are so grateful for your readership.
When you get used to a style and approach of Big Brother US after fourteen seasons it's hard to fully give in to something different, but wow were we pleasantly surprised. The cast was fantastic with all new faces (a great reason for CBS to do the same this year), the house was turned out great, and even host Arisa Cox grew on us by the end of the year. All in all, scandals included, it was a complete success in our book.
We hope you'll come back again next season of Big Brother Canada here at Big Brother Network. Be sure to join us on Facebook, Twitter, and by Email updates so we can share news in the off-season as Big Brother Canada 2014 approaches!
5 Comments »
May 3, 2013
|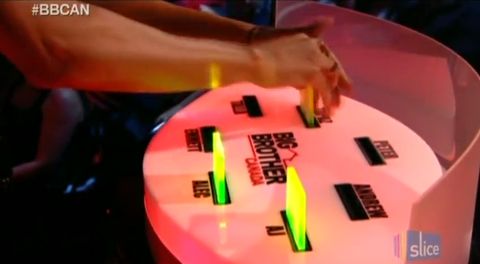 In case you missed all the Big Brother Canada drama last night here's the quick run down. During the Jury vote as host Arisa Cox revealed the votes one by one many of us were surprised to hear Topaz had voted for Jillian. Topaz was pretty surprised too.
After Arisa announced Topaz's vote her hand shot up from the Jury box and she exclaimed "Wait. What? No No No!" Topaz rushed the stage and confronted Arisa while claiming someone had switched her vote. Topaz begged for a chance to switch her vote and refused to return to her seat. Arisa said there was nothing they could do.
Finally Big Brother pulled up the tape, as all things are recorded there, and was able to prove that yes, Topaz voted "for" Jillian. To make matters all that more painful for both Topaz and Gary, Jillian went on to win by just one vote. Topaz's error lost Gary the game.
Play the video below to see the drama. The clip is forwarded to the moment of action.
Topaz casts the wrong vote on Big Brother Canada:

So how did this happen? I'm assuming after a season of voting "against" HGs Topaz kept that same mindset when placing her final vote. It's also possible that she was simply distracted and grabbed the wrong key from the set.
What's my take on all this? There was no way production could let her change her vote. It's a slippery slope. Knowing how others voted could impact votes in a redo. Topaz screwed up. No one is to blame but her. It stinks for Gary, but it's not his fault either.
Quite honestly, I didn't like the twist of bringing a "contaminated" Jury member back in to the game. Had they all been sequestered separately, then okay, but once you let them mingle, share thoughts, compare notes, etc. then the whole thing has changed. Note that all Jury members from before the twist voted for Gary, save Topaz, while all the post-twist members voted for Jillian. So all in all, I wasn't sorry that Jillian won on a technicality. But that's me and now it's your turn to share your opinion. Vote in the polls below and start a discussion in the Comments section below.
152 Comments »
May 3, 2013
|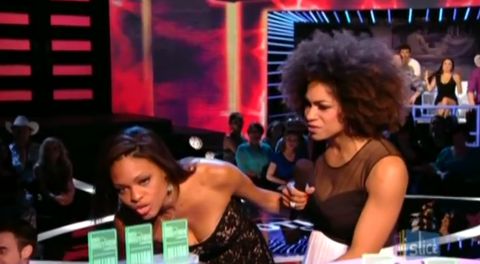 There was plenty of drama, planned and unplanned, last night on Big Brother Canada. The 2-hour season finale was filled with surprising competition results and the most shocking vote screw up I've ever seen.
The final three, Gary, Jillian, and Emmett faced off in a three-part Head of Household competition before evicting one last HG to join the jury. Watch it all play out plus see the return of every HG from Big Brother Canada season 1.
If you missed last night's season finale then you must watch it now. Read our detailed recap of what happened at each step and who won what competitions.
This is likely to go down as the biggest flub in Big Brother history.
Big Brother Canada Episode 29 Season Finale:
23 Comments »
May 2, 2013
|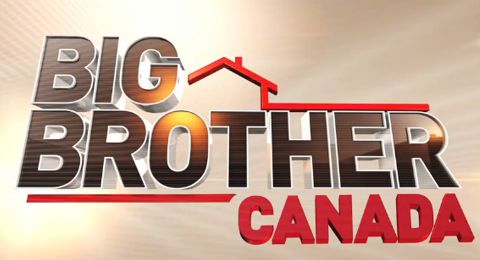 It all comes down to this. Tonight we will find out who won Big Brother Canada as the Jury comes together and makes its decision.
Before we get to the falling confetti and balloons we've still got a little matter of one final eviction as part of the ultimate Head of Household competition this inaugural season has seen.
We'll be here live recapping the results so stick close for spoilers as they happen!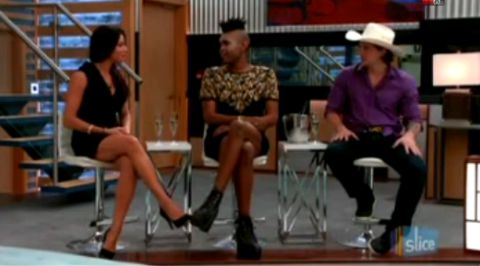 We're getting a live Q&A from host Arisa to the final 3. She asked what was their favorite moment and Emmett said "when I beat Jillian in the endurance competition." Did he just reveal the results to round 1 of the final HoH comp?
Big Brother Canada – Final Head of Household Comp – Part 1:
The comp is called "No Blood On My Hands." HGs have to balance with a bucket of fake blood over their head. Last player standing (and balanced) wins the battle. Jillian says this is a "boys contest" because it's very heavy. Yep, that's tough against someone like Emmett.
Jillian was clearly resting the pole base against her belt buckle. I'd call that cheating. Doesn't matter though because she can't hold on and drops the bucket. "Blood" goes everywhere! After more than 4 hours Gary wiggles and drops his bucket. Emmett takes Round 1.
Big Brother Canada – Final Head of Household Comp – Part 2:
Round 2 is set up like a circus and is called "Big Brother Big Top." Jillian and Gary must race to drop rings in the right order of the season's HoH's while navigating an obstacle course. This looks exhausting.
Jillian goes first and feels "horrible" about her time. Gary is out and ready to go. Gary falls in to the ball pit along the way and gets a 30-sec penalty. Emmett reveals the times and we find out that Gary has won Round 2.
Gee, maybe Emmett should have kept Talla, huh?
Big Brother Canada – Final Head of Household Comp – Part 3:
219 Comments »
May 2, 2013
|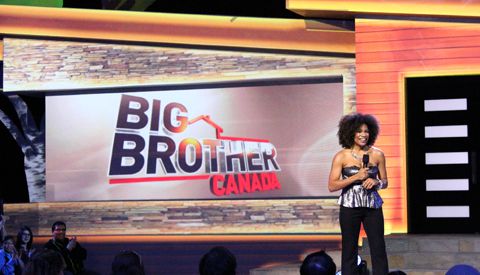 Tonight on Big Brother Canada the season finale will air and bring with it the first ever BBCAN winner. This special episode airs early this Thursday, May 2nd at 9PM ET and runs a full two hours so don't be late.
Before the winner of Big Brother Canada can be announced we'll have to get through the final Head of Household competition(s). We're expecting a multi-part comp based on what we're used to seeing from Big Brother US, but since BBCAN is free to be its own version who knows what will happen.
Since the Feeds have been blacked out we don't know the state of the game inside the house, but that doesn't mean we can't speculate.
Right now the Power Couple Jimmett is very well positioned to take the Final Two seats in the game. Gary is outnumbered two to one and his performance abilities have been somewhat lacking, at least when compared to the records of Emmett and Jillian. With that in mind I'm expecting Gary to be the last evicted HG this season.
47 Comments »
Big Brother Spoilers, Updates, News Network:
Here are the latest articles from the Big Brother Network of sites: